A series of applications
for supporting life style with communication cards.
TASUC series is developed for verbally disabled children and people with developmental disabilities such as autism.
It's a decision version of application of life support with communication cards loved all over the world.
Including the highest ranking TOP in sales in Sweden, top 10 in seven countries! (Education sector)
Over 10,000 downloads of total series!!
Communication aids, easy to use a child.
"TASUC Communication" is a support tool of smart device to assist communication with picture-based cards.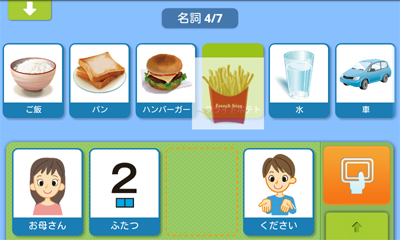 Available
on iOS, Android devices
A simple, easy Picture Scheduler.
"TASUC Schedule" is a very simple, picture-based schedule application for smart devices.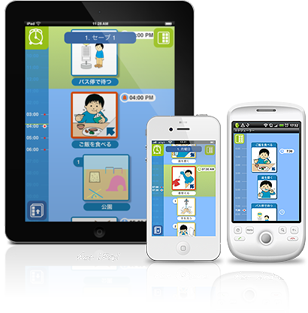 Available
on iOS, Android devices